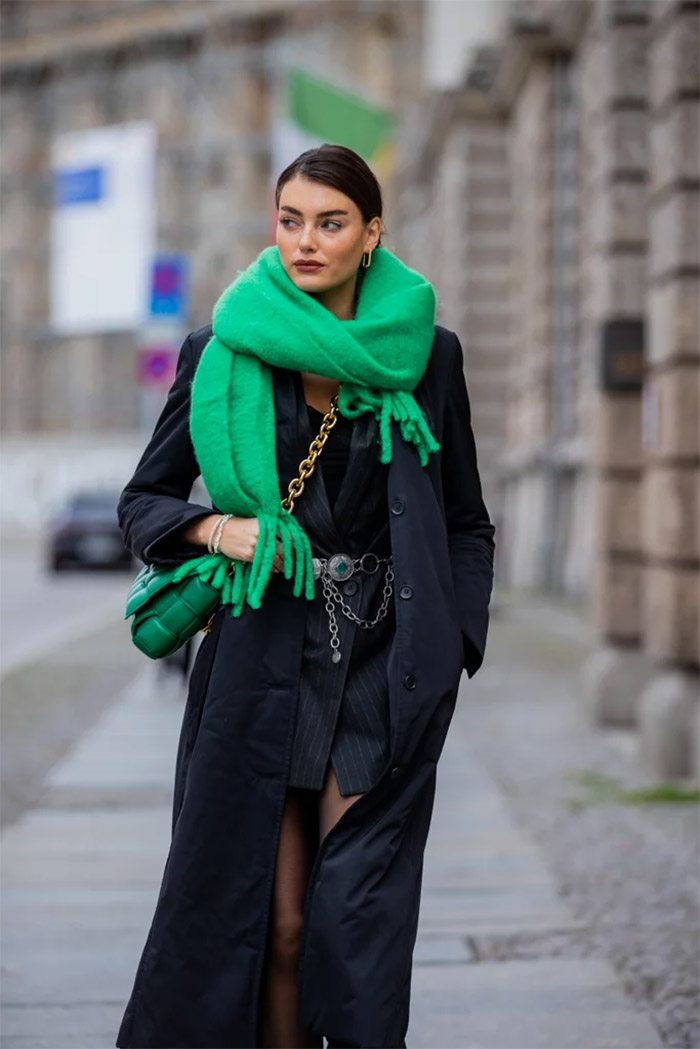 Luckily, we've put together a guide to some of the best ways to wear a scarf this winter. So grab your favorite scarf and get ready to stay stylish and cozy all season long!
Drape the scarf around your neck and let it hang down in front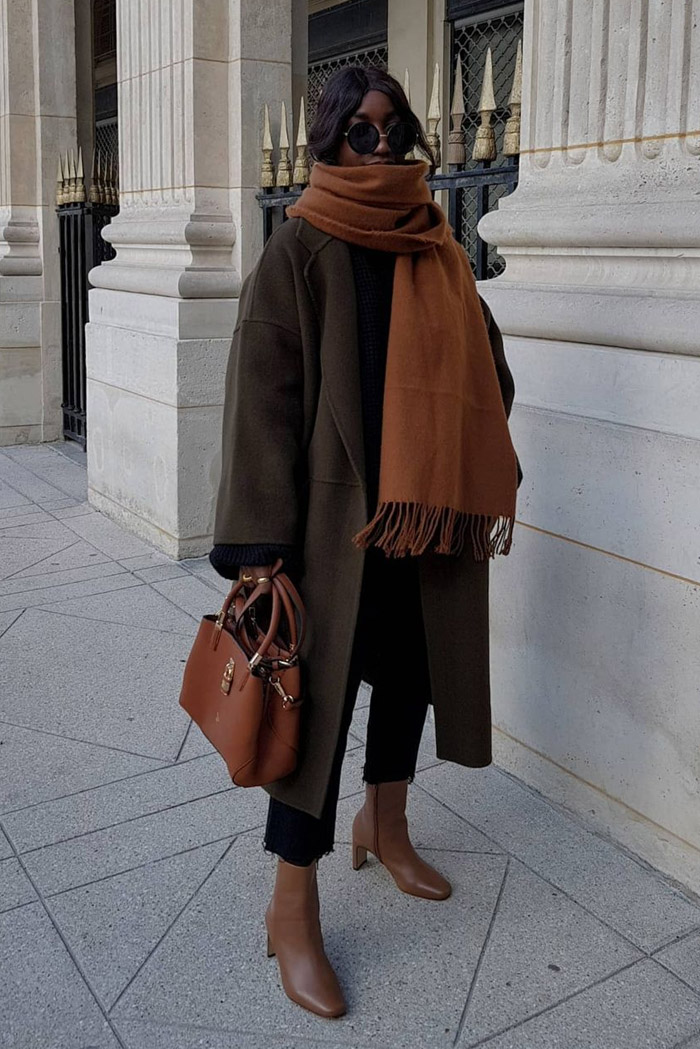 As girls and women, it's time to step away from the traditional looping of scarves around our necks this winter and instead embraces a draping effect. By wrapping your scarf around your neck and allowing it to hang down in front of you, you can create a beautiful look that will have all eyes on you.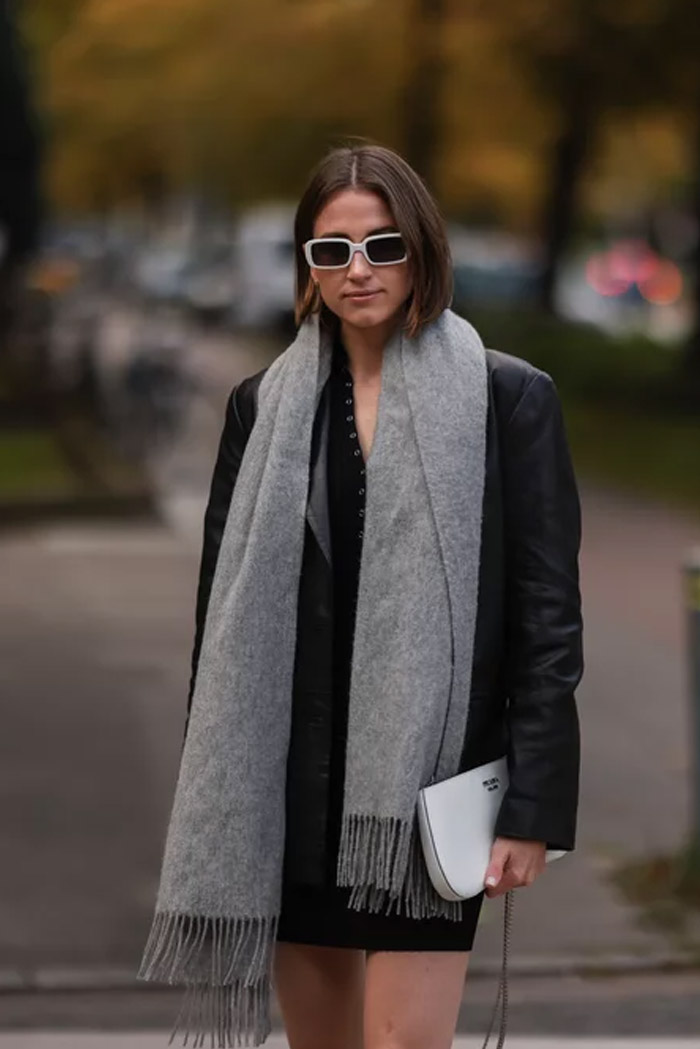 It is an incredibly effortless way to tie any outfit together perfectly while keeping you warm and cozy at the same time. Whatever color or pattern your scarf may be, you can style it for maximum effect with minimum effort. Let's show off this winter in style!
Wrap the scarf around your neck once and pull one end through the loop
Wrap a scarf around your neck girls and women! This wardrobe staple is a quick and easy way to dress up any simple outfit, as well as keep warm during the winter months. A classic way to wear a scarf this winter is by wrapping one end around your neck once, pulling that same end through the loop created from the wrap, and adjusting for comfort.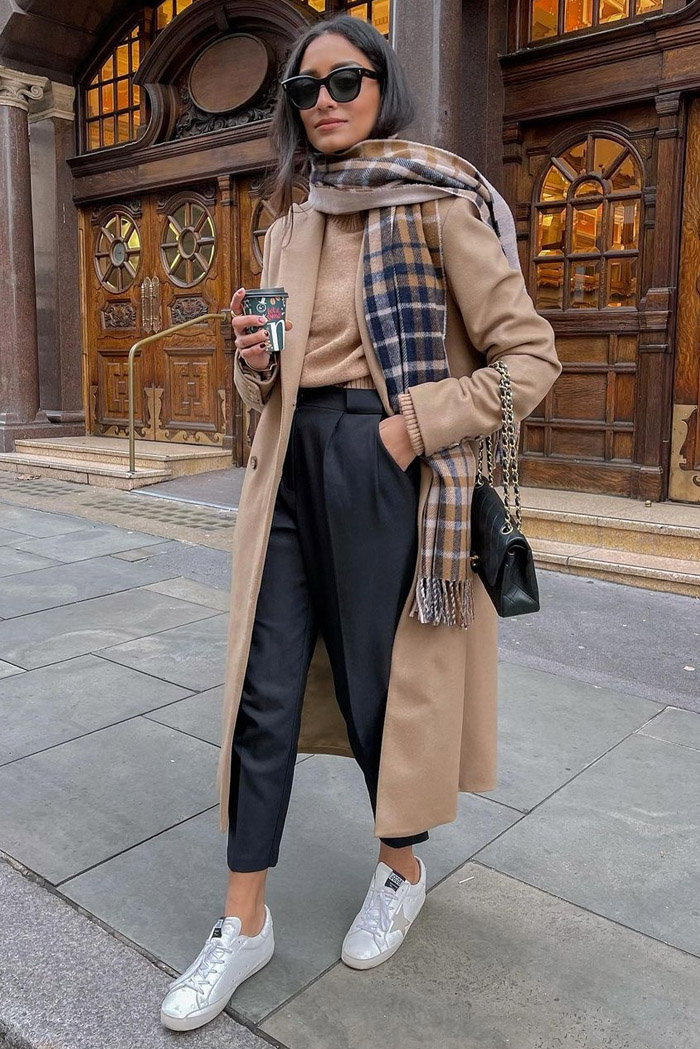 Not only does this style provide warmth, but it is also perfect for those who want an effortless yet polished look. With a bit of practice, you'll be wearing this stylish winter accessory in no time. So girls and women try it out – it's just another great way to keep warm while looking cool!
Tie the scarf around your head like a bandana
Headband styling is the perfect way for girls and women to accessorize their winter wardrobe. This unique look uses a traditional scarf as an alternative to wear around your head like a bandana.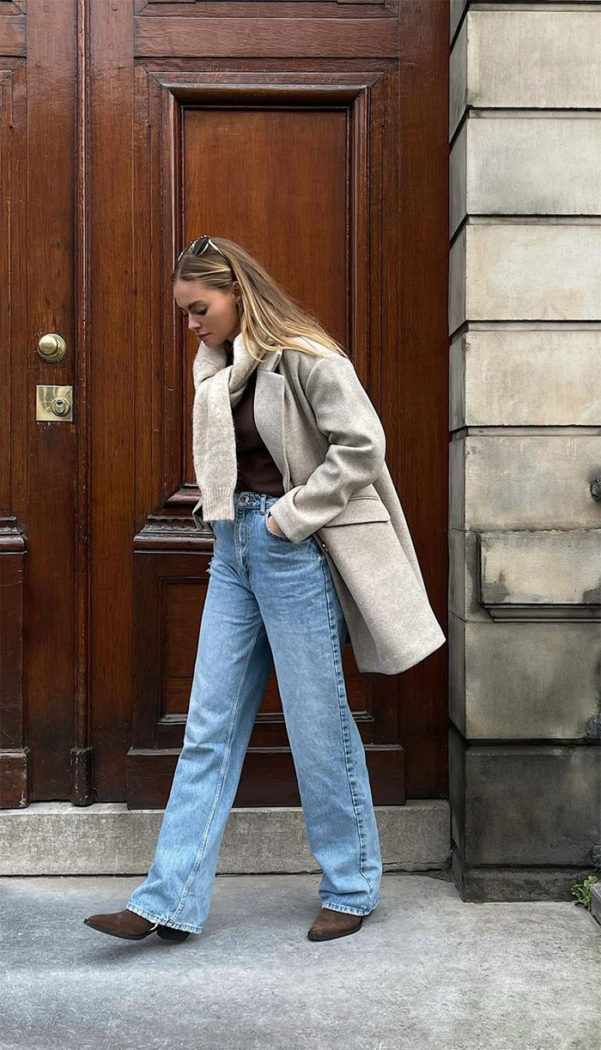 Don't just tie it in any old way; try experimenting with these fashionable tying techniques that are sure to keep you looking chic and on-trend this winter season. With just one extra item of clothing, play around with your look and make sure you're always turning heads this winter!
Fold the scarf in half lengthwise and drape it around your shoulders
Girls everywhere can look stylish and chic this winter while keeping warm by folding a scarf lengthwise and draping it around their shoulders! Not only is this method of wearing a scarf easy and hassle-free, but it also adds a touch of sophistication and elegance to any winter outfit.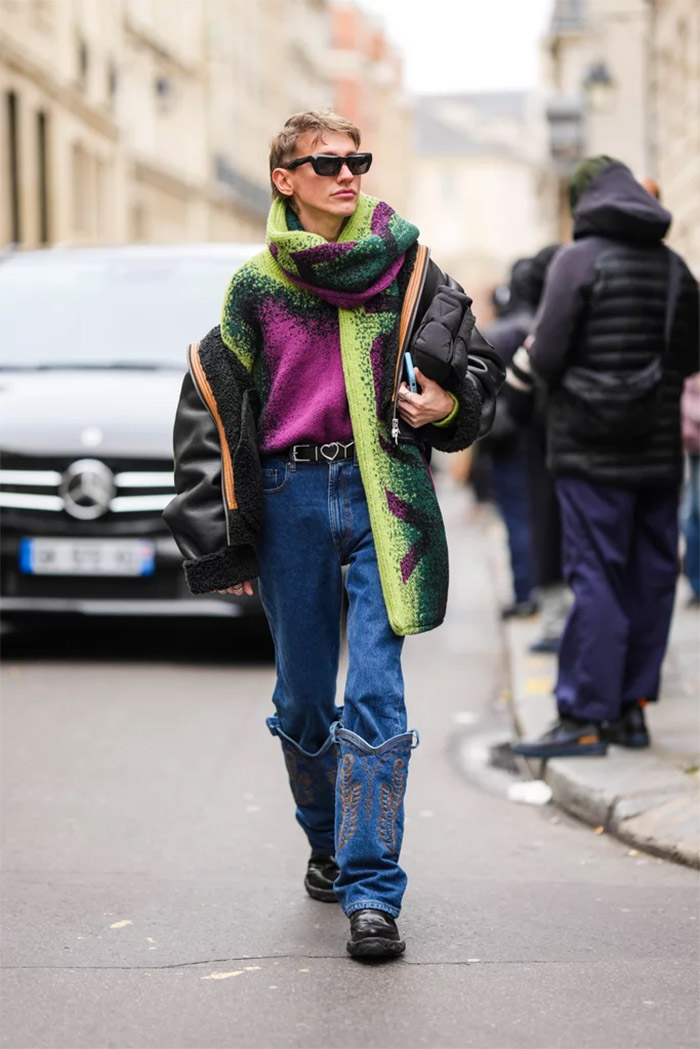 For those girls who are looking for something that is both comfortable and fashionable, the fold-and-drape method will offer just the style upgrade they need. So don't be afraid to experiment with different colors and patterns – give yourself permission to get creative!
Wrap the scarf around your neck and pull one end over your shoulder
Wrapping a scarf around your neck and allowing one end to drape over your shoulder is an effortless and chic way for both girls and women to stay warm this winter. The cozy look adds the perfect touch of sophistication to any outfit, from casual jeans and tees to more dressed-up ensembles.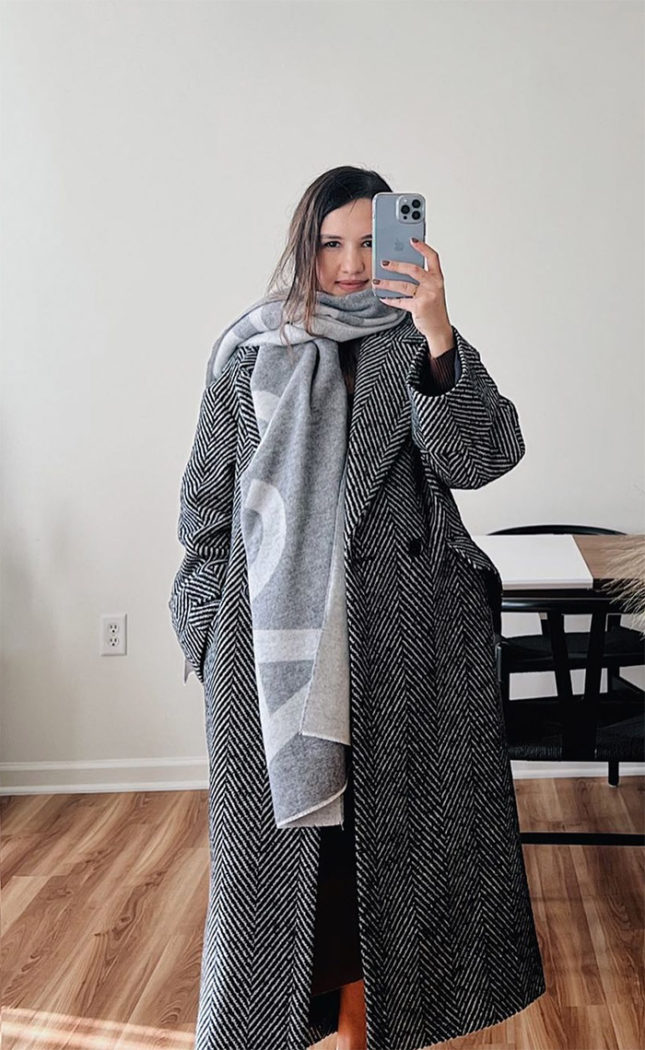 It's a great alternative for those moments when you want something soft and subtle that will show off your unique style without stealing the spotlight. Don't be afraid to play with different lengths and colors of scarves to best fit your mood or occasion. With this easy wrapping technique, it's not hard to create truly stylish looks that will keep you warm all season long.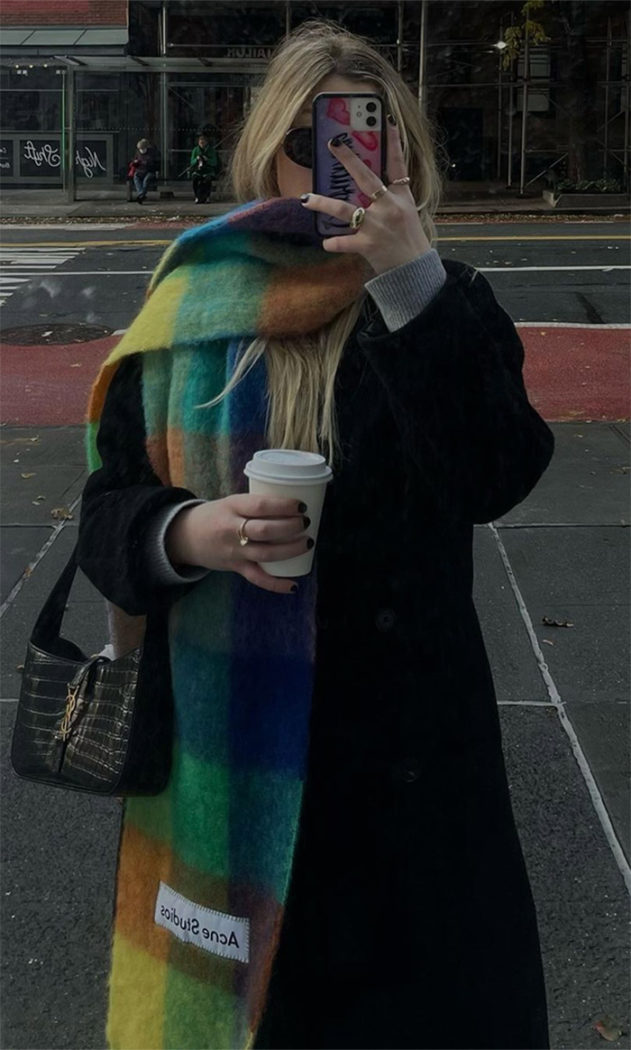 With a little bit of creativity, you can take a scarf from your everyday wardrobe and turn it into a fashionable winter accessory. By following the tips above, you'll be able to stay warm all winter long while still looking chic. So go ahead and dig out your scarves from the back of your closet and put them to good use!