Larsa Pippen appeared to confirm her romance with Marcus Jordan on Saturday when the two were spotted packing on the PDA. The Real Housewives of Miami actress and Michael Jordan's kid may be seen kissing in a photo obtained by PEOPLE while walking around Miami Beach.
Larsa wore a black bodysuit by Jean Paul Gaultier with matching leather shorts, while Marcus, 32, wore a black button-down with matching shorts and a baseball cap. They were spotted outside the W South Beach hotel. Larsa's representatives did not immediately respond to PEOPLE's request for comment.
The couple was first spotted out to lunch together in Miami in September, according to TMZ. Marcus and Larsa were caught snuggling at the Rolling Loud Music Festival later that month, according to Page Six.
Larsa previously spoke out about her connection with Marcus when the reality star went on Watch What Happens Live last month. At the time, host Andy Cohen inquired about Scottie Pippen's bond with his ex-wife.
Given the history of Scottie, 57, and Michael, 59 who were teammates on the Chicago Bulls in the 1980s and 1990s but weren't as close as the public thought Cohen, 54, asked Larsa about her relationship with Marcus.
"What does Scottie think about your friendship?" Cohen asked Larsa at the time. "I don't know," she answered. A surprised Cohen then followed up: "You don't know? He's never mentioned it to you, and you've never mentioned it to him?"
"No," Larsa replied. The WWHL host continued to press. "The kids have never said, 'This is bugging daddy?' " he asked about the four kids Larsa shares with Scottie: Scotty Jr., 22, Preston, 21, Justin, 18, and Sophia, 14.
"No," Larsa said. Larsa was then asked by Cohen if she understood why some people could believe their friendship is "wild." "I mean, I guess, yeah," Larsa said. "But I think a lot of people think that our families were really close and intertwined, and they really weren't."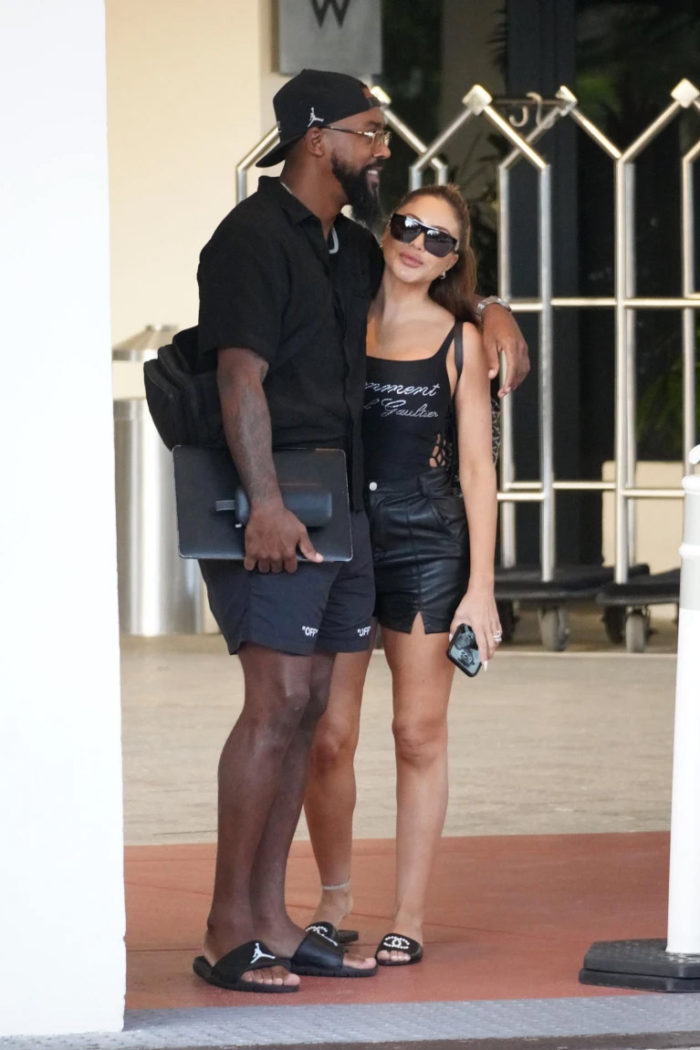 She explained, "Like I never really knew Marcus' mom or them; I just recently met them a couple of years ago." Cohen tried to get her to admit that the friends were actually friends "with benefits," but Larsa simply responded: "We're friends."
Larsa also played coy earlier this year when PEOPLE asked about her relationship with Marcus at BravoCon. "We're friends," she said at the time. "We've been friends for a few years and that's really what it is. We're friends."